SPRINGBREAK COMEDY CAMP
FOR TEENS GRADES 8-12
An exciting new camp be offered for the first time at Redding Performing Arts Center. SPRING BREAK COMEDY CAMP is perfect for the teenager looking to improve his/her performing skills. Learn how to craft jokes and create a set that has a clear beginning and an end. Build confidence and learn how to work a crowd. The camp ends with a comedy showcase where each student gets to do a short set for their friends and family.
CAMP DATE AND TIMES:
FRIDAY, APRIL 14 9:00 AM – 4 PM

COMEDY SHOWCASE PERFORMANCE 7:00 PM
The showcase will feature the students short sets. The showcase is a free event that family and friends are invited to attend.

COST $55
REGISTRATION DEADLINE APRIL 7TH
REGISTER
SPRINGBREAK ART CAMP
GRADES 1-8
Springbreak art camp is back! We have an exciting new day of art fun planned for your student! The camp will be devided into 3 unique median focused modules! Students will spend time drawing, painting, and sculpting with qualified and professional artist. Each module will be technique focused and designed to improve their skills while encouraging creativity. This year each camper will be placed into an appropriete age group and will rotate through the module with their peers.

Level I – Grades 1 & 2 (20 participants only)
Level II – Grades 3-5 (20 partipants only)
Level III – Grades 6-8 (20 participants only)

DATE: APRIL 14
10:00 AM – 4:00 PM
COST: $75
Includes all supplies and materials as well as a pizza for lunch
REGISTRATION CLOSES APRIL 7 
REGISTER
RPAC 2023 Summer Theatre Camp
& Musical Performance
We are so excited to have you join us for our 5th year of RPAC Summer Theatre Camp! We have a jam packed theatre adventure waiting for you! This summer we are putting on Disney and Pixar's Finding Nemo Jr. During camp students will hone their skills as actors, singers, and dancers learning fun new songs with exciting choreography. Camp has been divided into three different sections; Elementary, Middle & High School, and Technical Theatre Camp for High Schoolers. Whether you love to act, sing, or dance or if you prefer to be behind the scenes we have something for you. Below you will find the more specific camp dates and times for each of the 3 divisions of camp. Please choose the registration that coincides with your campers age group.
THEATRE CAMP

Grades 1 – 5
July 10th – 22nd
9:00 am – 2:00 pm
Monday – Friday
$295
Includes Camp T-Shirt!

Performance Dates: July 20, 21, & 22nd

Non-refundable deposit of $75 is required for registration

Student grade 1-5 are not required to audition.

REGISTRATION DEADLINE JUNE 1


REGISTER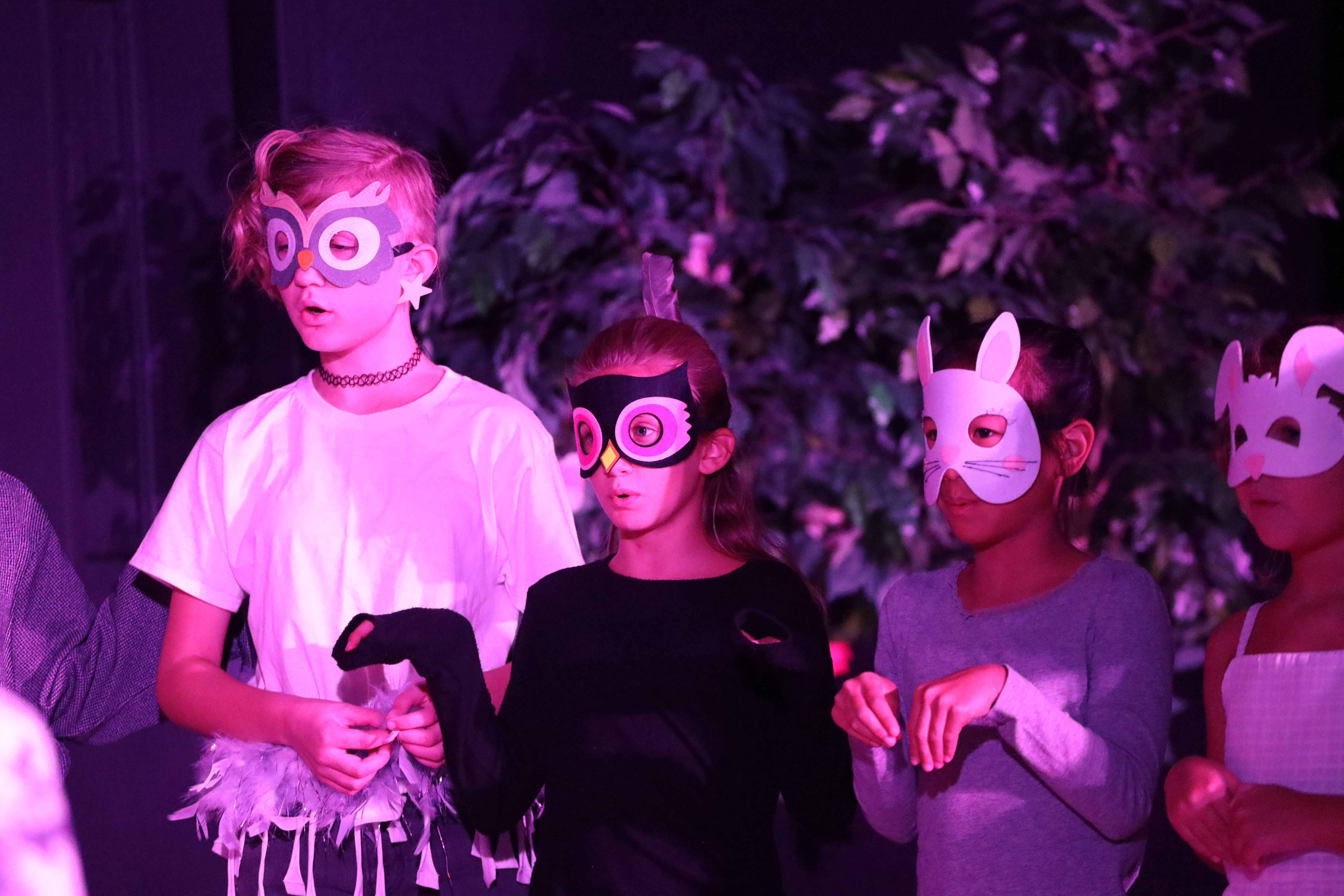 THEATRE CAMP

Grades 6 – 12
July 3rd – 22nd
10:00 am – 4:00 pm
Monday – Friday
$395
Includes Camp T-Shirt!
Performance Dates: July 20, 21, & 22nd

Non-refundable deposit of $75 is required for registration
All student who register grades 6-12 must audition. Upon registration the director will contact you to set up an audition time. All students who register will be a part of the cast. The audition is to allow the student to be placed correctly in the show.
REGISTRATION DEADLINE JUNE 1
REGISTER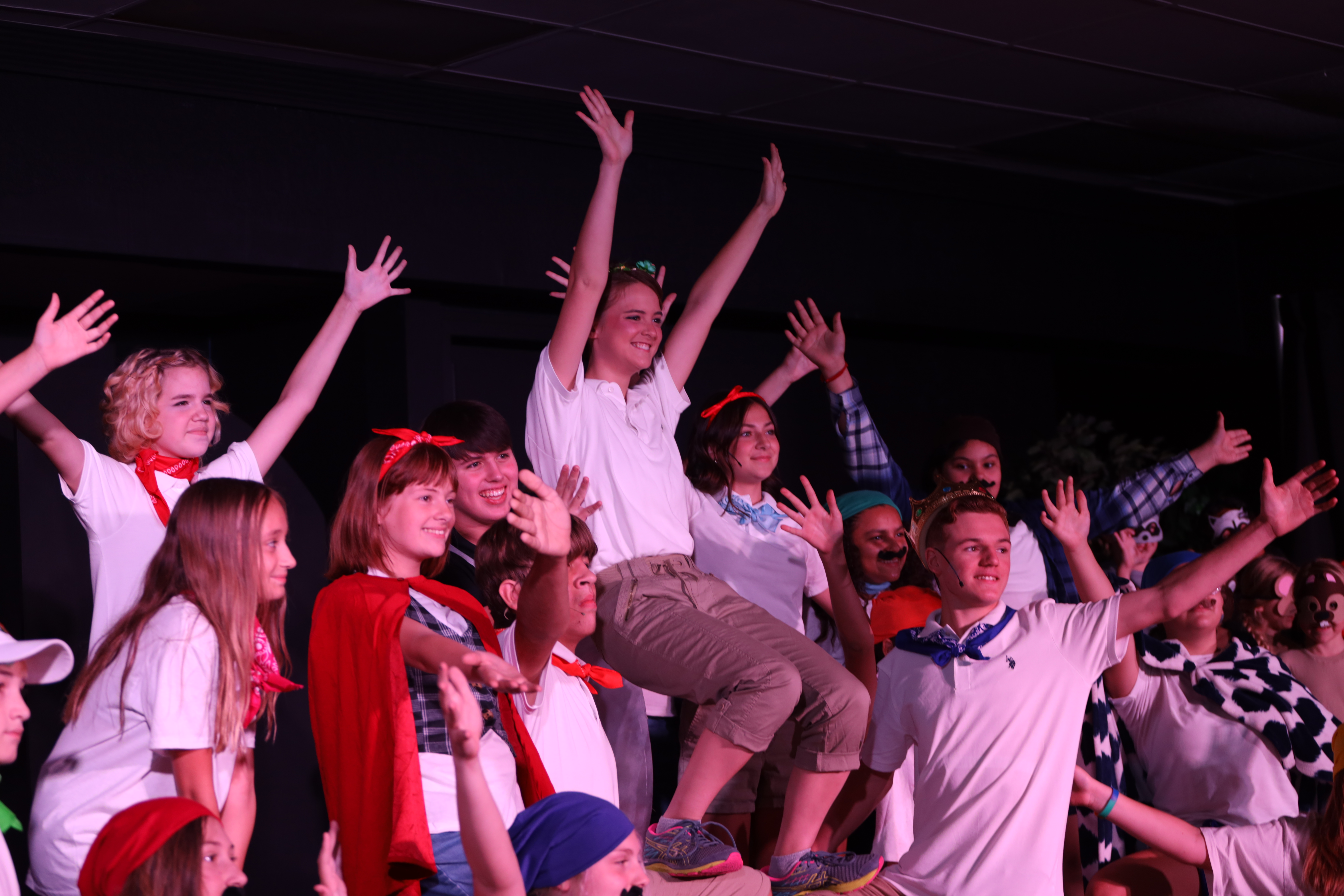 TECHNICAL THEATRE CAMP

Grades 8-12
July 5th – 22nd
10:00 am – 4:00 pm
$315
Includes Camp T-Shirt!

Performance Dates: July 20, 21, & 22nd This camp coincides with Theatre Camp but will focus on learning the ends and outs of the "behind the scenes" elements of theater. Campers will learn how to build sets, make props, run sound & lighting, hair, make up, and stage managing. Main Camp runs 10 am to 4 pm Monday through Friday, July 11th to July 15th. During this week of camp. Tech Campers will work with their own teachers learning their craft. July 18th through 23rd the Tech Campers will begin using the skills they learned in the first week of camp and will join the Actors' portion of Theatre Camp to put on the show.

Non-refundable deposit of $75 is required for registration

REGISTRATION DEADLINE JULY 1
REGISTER