COMEDY 101 (Ages 18 +)
In this class, you will learn all you need to know about how to get started – and keep going – in stand-up comedy. Learn how to craft jokes, work the stage, and other skills needed to perform in comedy clubs! At the end of this 6-week course you will be ready to perform a solid 5-7 minute comedy set of your own material in front of family and friends!

Class dates January 12, 19, 26, February 2, 9, & 16
THURSDAYS
6:30pm – 8:00pm.
Final Class and Showcase February 16th @ 7:00 PM

Tuition
$145 (all inclusive 6 week course)
Class is for students 18+

REGISTRATION DEADLINE
JANUARY 10th
REGISTER
PRIVATE LESSONS
We offer private lessons in many different mediums
REGISTRATION
MUSIC
VOICE
PIANO
VIOLIN, VIOLA, CELLO & BASS
FLUTE
GUITAR
ACTING
PRIVATE LESSONS
AUDITION PREP
VISUAL ART
PAINTING
DRAWING
DANCE
We offer dance class geared towards theatre classes
Elementary
This short class is designed for our children's theatre students and to increase their coordination and introduce them to dance basics. Student's outside our children's theatre class are welcome.

GRADES 3-4
Tuesdays 5:30 pm – 6 pm

S25 monthly
Grades 5-8
This class is designed for the middle school student who is interested in Musical Theatre and wants to develop their dance skills and coordination.


GRADES 5-6
Tuesaday 3:30 – 4:20 pm

Grades 7 & 8
Thursdays 3:30 – 4:20

$45 Monthly

**$20 discount when combined with the Youth Theatre Class
Grades 9-12

Technique Class – Ballet
This class is designed for the student who is interested in Musical Theatre and to develop and maintain their basic dance technique.

Friday
4:00 pm – 5:00 pm
$55 monthly

MUSICAL THEATRE COMBO
In this class students learn technique and choreography associated with Musical Theatre Dance. Styles include Jazz, Ballroom, and Contemporary.

Fridays
5:00 pm – 6:00 pm
$55 monthly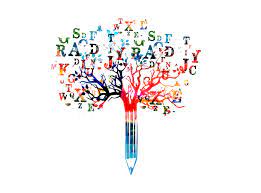 CREATIVE WRITING
AGES 13-20
In this ongoing creative writing course, students will learn valuable strategies that will help them boost their confidence and become better creative writers. Perfect for students who want to "try" their hand at creative writing. Weekly sessions feature fun and original writing exercises and prompts and students get the opportunity to share their writing in a safe, supportive space while learning how to give and receive constructive feedback.
They'll learn how to:
gather ideas
develop characters
describe setting
write poems, short stories, scenes and longer works
edit their own writing

TUESDAYS
4 pm – 5 pm

SEMESTER I
AUGUST 27 – DECEMBER 16
SEMESTER II
JANUARY 9 – MAY 26

Tuition
$75 monthly
WRITING FOR ACTORS
ADULT COURSE
Tired of looking for the perfect role to showcase your acting chops? Then why not CREATE your own. In this 6-week session, you will learn to do just that. Through a series of weekly writing exercises, this class will teach actors how to use the storytelling skills they already possess to write monologues, sketches, scripts, and screenplays for themselves and others. Exploring your experience on the page and having an opportunity to respond as an artist as you are living in this extraordinary time can lead to deep personal and professional expression for yourself as well as others.

TENTATIVELY ON HOLD

Tuition
$145 (entire 6 week class)
Class fees are all inclusive
VISUAL ART
For Youth and Children
Elementary Art
GRADES 3-5 Elementary Art: Students in our Elementary Art Class will be in a fun and expressive environment that will cover the basics of art. They will take several weeks on different mediums, and come home with a variety of projects from drawing, to painting, to clay work. Through these projects they will learn how to apply basic art principles such as balance, proportion, texture, color and more. All of this while exploring their creativity in a safe and expressive environment!
Mondays
3:30 – 4:40 pm

Tuition
$75 monthly (includes all supplies)
Middle School Art
GRADES 6 – 8

Semester I

Drawing Class: Students in our Middle School Drawing Class will learn the basics of drawing using the elements of art, and also explore drawing different styles such as realism and line drawings. They will be challenged and entertained as they discover how to draw things they see for themselves instead of just learning a follow-along method. The course includes still-life drawing and drawing from photos.


Semester II

Mixed Media Art Class: Students in our Middle School Mixed Media Art Class will explore different art mediums. Modeling clay, acrylic paint, and oil pastels are some of the things they will gain experience with while creating colorful and fun projects at RPAC.
Wednesdays
3:30 – 5:00 pm

Tuition
$85 monthly (includes all supplies)
High School Art
GRADES 9-12

Semester I

High School Drawing Class: Join this class to learn how to use graphite and colored pencils to draw. The class covers learning how to use the elements of art to draw three-dimensional works accurately and professionally, while you learn alongside friends in a creative environment.

Semester II

Join this course to learn how to mix colors, properly use painting materials, and expand your painting skills with acrylic paint. Throughout the semester you will take steps from basic to intermediate painting and by the end of the course you will feel confident and have the right foundation for more professional-looking artwork.


Monday
4:45 – 6:15 pm

Tuition
$95 monthly (includes all supplies)

Adult Portfolio Art
develop your technique
WATERCOLOR
Watercolor: Join this class to develop your watercolor painting techniques. We will be diving into the use of wet on wet painting, under painting, gradients and color blending, layering, and watercolor blooms. Come and enjoy this class full of creativity and expression! Our class paintings will include realistic to abstracted versions of skyscapes/landscapes, florals, and animals.

NEXT SESSIONS STARTS JANUARY 11
6 classes

WEDNEDAYS
6:30 – 8:30 pm

COST $185
includes supplies

REGISTRATION DEADLINE
JANUARY 9th
GRAPHITE
Drawing Technique: Join this course to learn the basics of how to use the elements of art together for professional-looking drawings. You will learn how to draw in black and white and in color to expand your abilities in drawing from life and from pictures.

CURRENTLY ON HOLD

TUESDAYS
6:30 – 8:30 pm

COST $155
includes supplies**

**We do encourage students to bring their own sketch book
Figure Drawing
Figure Drawing: This course is beginner level for students that have wanted to learn how to draw the human figure but have not yet begun. It begins with learning how to break down the body and face into basic forms and works towards using different shading techniques to enhance the three-dimensional appearance of your work. Take this class so you can grow in confidence of how to reproduce a realistic looking drawing of the human figure, its proportions and shape. The course will include drawing from photos and from life.

CURRENTLY ON HOLD

MONDAYS
6:30 – 8:00 pm

COST $155
includes supplies